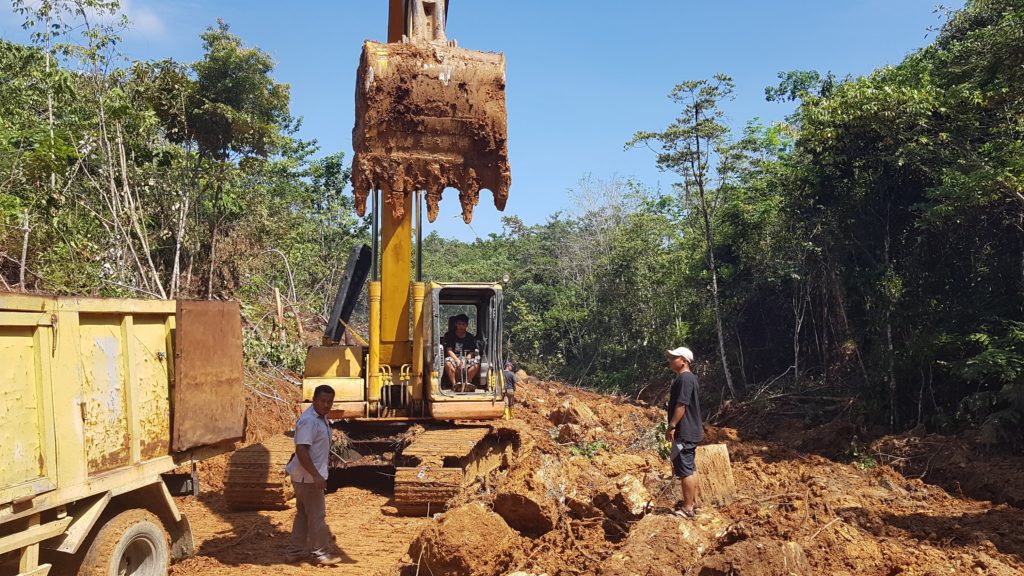 Indonesia is one of the largest mining sites of petrified wood. There are several petrified wood location has been found in many places in Indonesia, namely in West Java (Ciampea, Jasinga, Leuwiliang, Banten, Sukabumi, and Tasikmalaya), Central Java (Banjarnegara and regions) the border between Sragen and Karanganyar)[1], East Java (Pacitan), Kalimantan, Jambi, and Flores. The latest information, many petrified woods were found in the Labanan KHDTK area, Berau, East Kalimantan by a research team from the Dipterokarpa Research Center in Samarinda (Lestari, 2013).
In addition, information was also found on the discovery of petrified wood which was considered as cultural keystone species in the traditional village of Laitarung village, Central Sumba (Njurumana, 2013). Other areas may be available, but detailed information is not yet known.
There are many petrified wood mining locations in Indonesia. We only mine our raw material from our own mining location. Our primary mining place located in Sumatra, Banten, And West Java.
Excavation Process
After the excavation process to take petrified wood raw materials from the earth, these materials will be made into furniture.