About Us
Get in touch with us! We'd love to hear from you.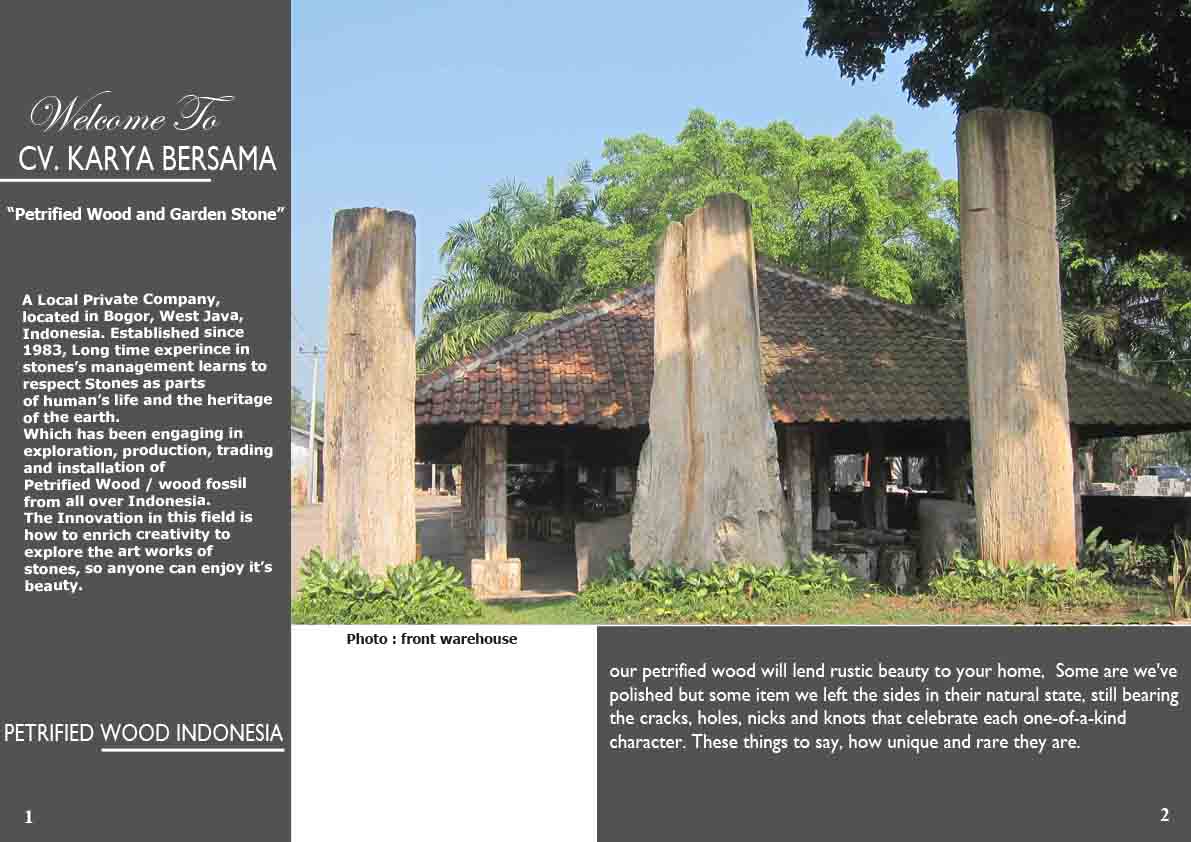 Welcome CV. KARYA BERSAMA a local private company, located in Bogor, West Java, Indonesia. Established since 1983. Already experienced much in stone management, learns to respect stones as part of human's life and the heritage of the earth.
Which has been engaging in exploration, production, trading and installation of petrified wood or wood fossil from all over indonesia. The innovation in this field is how to enrich the creativity for exploration the artwork of stone, so everyone can enjoy it's beauty.
Our petrified wood will give us the rustic view as interior home design. There are the polished one and the natural state without any polishing, which has the cracks, holes, and knots to show each one-of-a-kind character. These kinds need to say that how unique and rare they are.
Petrified Wood is Treasure of Earth
Petrified wood is actualy stone that look exactly like wood the detail in the stones is amazing. It looks just like wood but much stronger and heavier. You can even see the tree rings, petrified wood literly mean wood turned into stone.
Nothing is more fun that to be walking acros a field and find a piece of petrified wood. Because it tells a story of a beautiful tree that once exited perhaps million of year ago. and it has been preserved in its original shape and look for you to enjoy million of years later.
The first step for wood to become petrified is that trees end up being buried by sand of volcanic ash or some other subtance and therefor take a long time to rot. They are also submerged in water : most logs subjected to these condition would simply decompese before the petrification process began. but fore some they don't in certain areas. while they are buried, water with a lot of dissolved the tree's cell, taking on the exact shape of the cell.
Petrified wood can be found in many different colors. what color the stones will be is dipendent upon the chemicals inthe soil. Petrified wood is nearly all quartz crystal, but quartz has almost no color. it can be combined with other element to add color to the petrified wood. If you add carbon, the stone is black, if you have copper, it becomes green or blue, if you have manganese it becomes pink/orange. Iron can make it orange,red or yellow.
The Biggest Factory Of Petrified Wood In Indonesia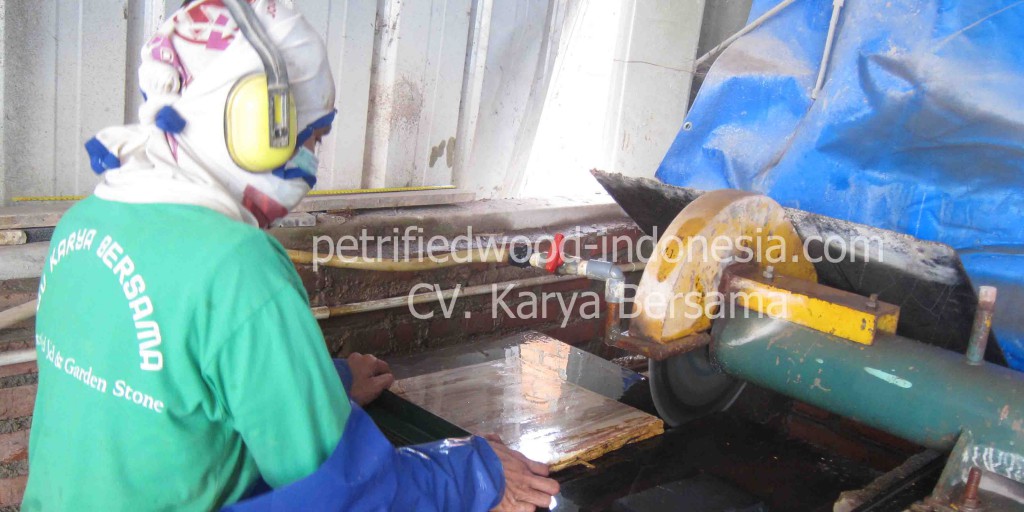 Petrified Wood Factory By CV. Karya Bersama is a petrified wood factory in Indonesia that processes petrified wood into beautiful, elegant and unique furniture. we export to various countries and have thousands of products that we have made. we sell it at wholesale prices and are very friendly with new resellers. our product has the best quality. we can accept your order costume with the agreed one, you can also order in very large quantities. if you are interested please email to [email protected] or you can come directly to our factory